The WEEKLY Blast (4.4.21)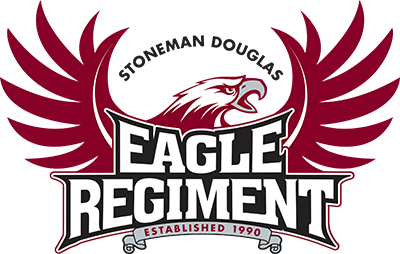 4 April 2021
Eagle Regiment Family,
Good evening and hope everyone has had a wonderful Easter and Passover!
As previously stated, if you want a spot in next year's marching band, you must be present at rehearsal this Tuesday, 4/6, and for all rehearsals moving forward. Please remember to bring your mask, instrument/equipment, music, water, and wear the appropriate practice attire.
Winter Percussion has their first show this Saturday at John I. Leonard HS! We are all so excited for them and extremly proud of all of them!
Seniors and Students not Marching next year:
If you have a school owned Marching Band Instrument, please make arrangements to clean it and turn it in to me TUESDAY, 4/6 between 3:30 pm - 4:15 pm.
Please see below for this Week's Schedule:
________________________________________________________________________________
THIS WEEK'S SCHEDULE:
Tuesday, 4/6/21
4:30 PM-6:15 PM, 2021-22 ER Spring Training, MSD North East -Parking Lot
6:15 PM - 8:30 PM, MSD Winter Percussion Rehearsal, Band Room
Thursday, 4/8/21
4:30 PM-6:15 PM, 2021-22 ER Spring Training, MSD North East -Parking Lot
6:15 PM - 8:30 PM, MSD Winter Percussion Rehearsal, Band Room
Saturday, 4/10/21
Winter Percussion Show at John I. Leonard HS