The WEEKLY Blast (3.7.21)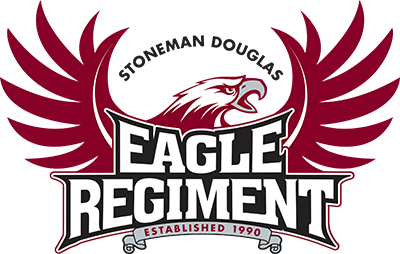 7 March 2021
Eagle Regiment Family,
Our first week of full Spring Training for next year's Marching Band is in the books and we will continue the process this Tuesday and Thursday!
All New and Returning members should pay close attention to the following and make sure you have checked the following items off:
Make sure...:
Please be sure to join us in supporting our Winter Percussion students by dining in or ordering To Go from Hurricane Grill & Wings this Thursday, March 11 between the hours of 6:00 PM - 9:00 PM. 15% of your purchase will benefit our students.
Please see below for this Week's Schedule:
________________________________________________________________________________
THIS WEEK'S SCHEDULE:
Monday, 3/8/21, Silver Day
Tuesday, 3/9/21, Burgundy Day
4:30 PM-6:15 PM, 2021-22 ER Spring Training, MSD North East -Parking Lot
6:15 PM - 7:45 PM, MSD Winter Percussion Rehearsal, Band Room
Wednesday, 3/10/21, Silver Day
Thursday, 3/11/21, Burgundy Day
4:30 PM-6:15 PM, 2021-22 ER Spring Training, MSD North East -Parking Lot
6:15 PM - 7:45 PM, MSD Winter Percussion Rehearsal, Band Room
Friday, 3/5/21, Silver Day